Everybody has different talents. Anything from being comfortable with talking to strangers, to cooking amazing meals, to being a good listener. For the longest time, I didn't think I was able to be crafty and make things myself. This past year has shown otherwise. Not only can I use a glue gun for various projects, but I can sew, really well. I've never even taken a single lesson and yet if I put my mind to it I can do it. My mom even told me that my top stitching (that's when you sew really close to the edge of the fabric) was comparable to her own. It's just so neat that we can learn and discover new talents that we never thought we had.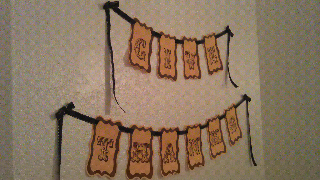 I was able to cut these out and make the cute little bows.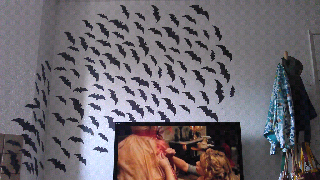 I didn't cut these out, but I did put them up for Halloween.
Some of my projects for Christmas.
Printables are so easy to make!
A present for my mother-in-law.